What's Your Why?
This isn't just a job, and you're not just an employee. Here, you're family.
You're encouraged to create impact, be wildly successful, and enjoy freedom & time spent with loved ones.
Open Positions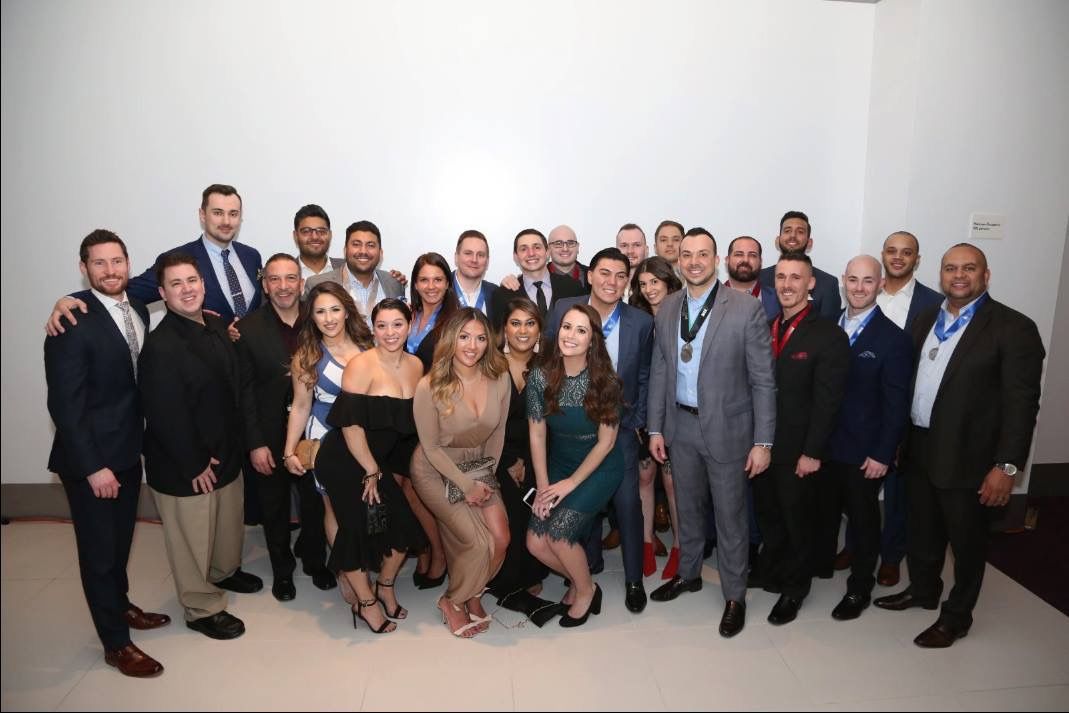 "The secret to my success is that we have gone to exceptional lengths to hire the best people in the world" -Steve Jobs
We're all about hustle and humility. We believe in working hard and playing hard while serving others and making a difference. What's important to you? Whether it be making an income while making an impact, more freedom to spend time with your friends and family, building a successful career, or creating a legacy for your family; you can accomplish that here. This team holds each other accountable, supports one another, and encourages personal and professional growth. With over 8,000 homes sold and over $2 Billion in lifetime sales, we've earned the recognition of being the #1 RE/MAX team in New Jersey, #2 RE/MAX team in the country, and #2 RE/MAX team in the world.
Ready to Make a Great Income While Making a Huge Impact?
Check Out Our Open Positions Below
Client Care Specialist- Part Time
Assist listing coordinators. Duties include phone, email, and scheduling. No real estate license needed. Must have excellent client service skills, be friendly and personable, and have excellent time management skills. If this is you, please apply today! We'd love to hear from you.
Licensed Transaction Coordinator- Full Time
Our team is growing and we want to talk to you! Primary duties include: handling files for our team from contract to close. Real estate experience preferred. Must be friendly, team oriented, have strong attention to detail, and excellent time management skills. If this is you, apply today! We'd love to hear from you.
Licensed Inside Sales Agent- Full Time
Lead management and appointment setting. Must be friendly, personable, hard working, and detail oriented. Excellent time management and multitasking skills a must. If you feel like this would be a great role for you, apply today! We'd love to hear from you.
The Robert Dekanski Team Difference
We're A Little Different Than Most Real Estate Teams, But We Like It That Way.

Experience
New agents can feel confident being mentored by professionals with nearly 20 years of experience. Experienced agents can feel at home with other like minded agents who share similar journeys.

Culture
We support your growth, celebrate your wins, and push you to be better. Nobody does team building like The Robert Dekanski Team. It's not uncommon to have a work best friend in this kind of setting. We're proud of that.

Support
We give you everything you need to succeed. We've got your back and make sure you're set up with the tools you need. You'll always have ongoing support from fellow team members and leaders.

Highly Recommended
We come highly recommended by respected local influencers and national celebrities. You can feel proud knowing you're working on a team that is backed by a great reputation and support from notable names in both Real Estate and in the country.

Technology and Marketing
You're all set. From our state-of-the-art CRM and custom website, to our guarantee-backed marketing program, you'll be generating business and firing on all cylinders.

Award-Winning & Top Producing
We've worked hard to get where we are and have earned many awards along the way. Join a team where you're recognized for your achievements. We think your name deserves to go on a plaque, don't you?